December Madison Clinics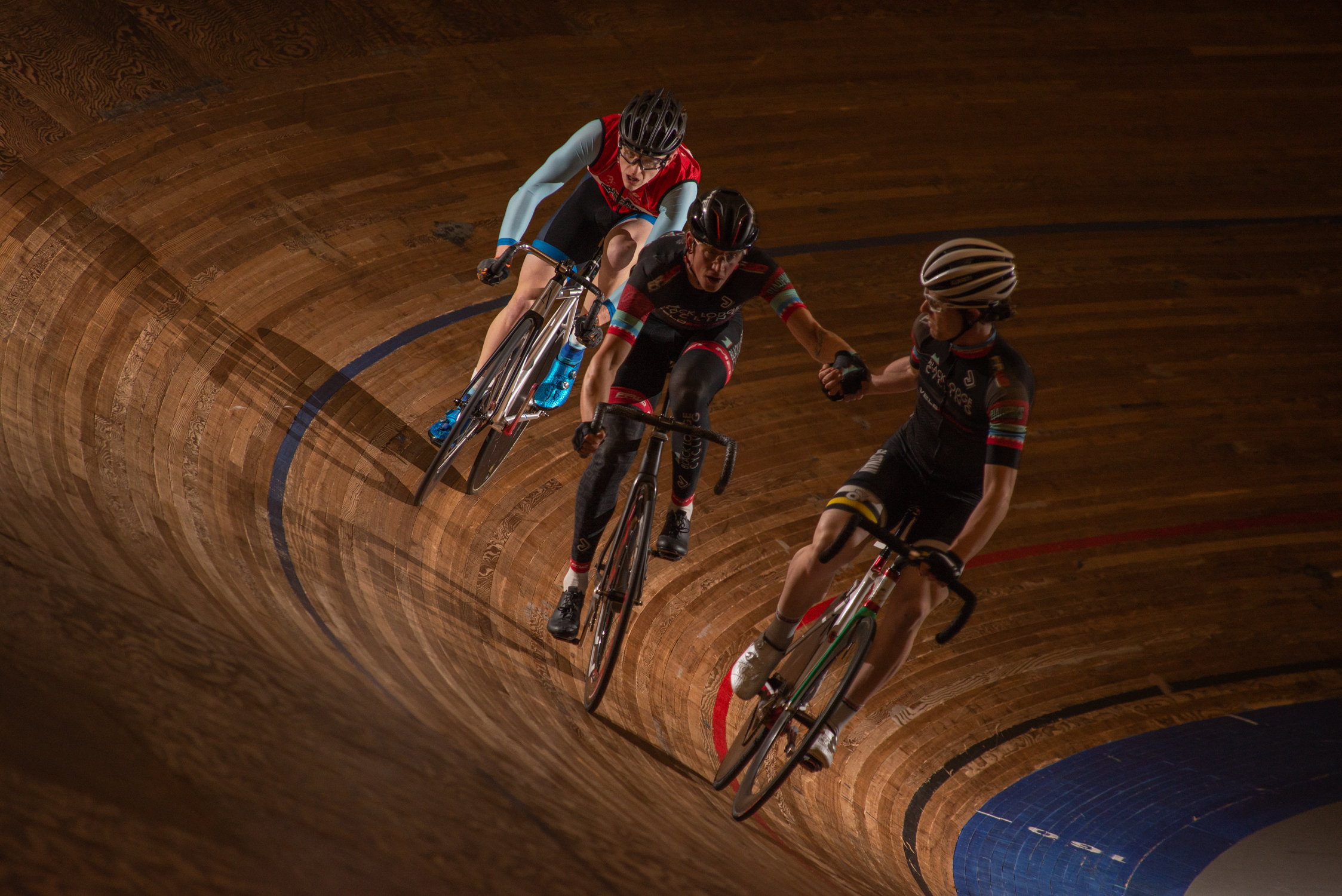 Are you interested in holding hands on the track? We're not talking about true romance, we're talking about one of the most interesting, historic, fun to race and fun to watch racing formats in track cycling. We want to help you Learn to Madison.
The Burnaby Velodrome Club will be hosting three Madison Clinics in December, each clinic will be on Tuesday night, December 3rd, 10th and 17th between 7:30-9:30 PM.
The Madison is a team event that grew out of the original Six-Day format, one rider stays low racing, while their teammate stays clear of the action above the steher line, before being thrown into racing action by their teammate.
Madison veteran Brendan Cowley will be leading each session, making sure you develop the skills, knowledge and awareness needed to ride a safe, fun and competent Madison. These clinics are intended for club members who are Advanced and Intermediate riders only. The clinics are free to Track Pass holders, and are only $30 for other members of the Burnaby Velodrome Club.
Are you still a beginner at the velodrome, but still intrigued about the Madison? Ask the track attendant how to get enough experience to get involved for the next round of clinics.
When: Tuesday December 3rd, 10th and 17th. 7:30-9:30 PM.
Instructor: Brendan Cowley
Cost: $30 per session, Free to Track Pass Holders.
Register: Click Here to RSVP