Rachel Canning:
Education: Bachelors of Kinesiology- UBC
Years riding: 14 years of experience starting from mountain biking and eventually progressing onto the track and then the road.
Accomplishments: I have represented BC at many events, including Canada Summer Games, Western Canada Summer Games, and both Senior and Junior Road and Track Nationals. I have also raced in Europe with amateur Dutch and Belgian teams. I'm currently racing with a US D1 team.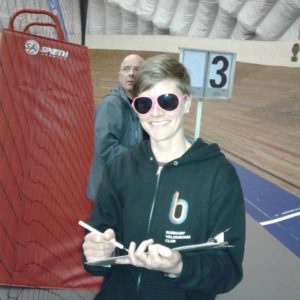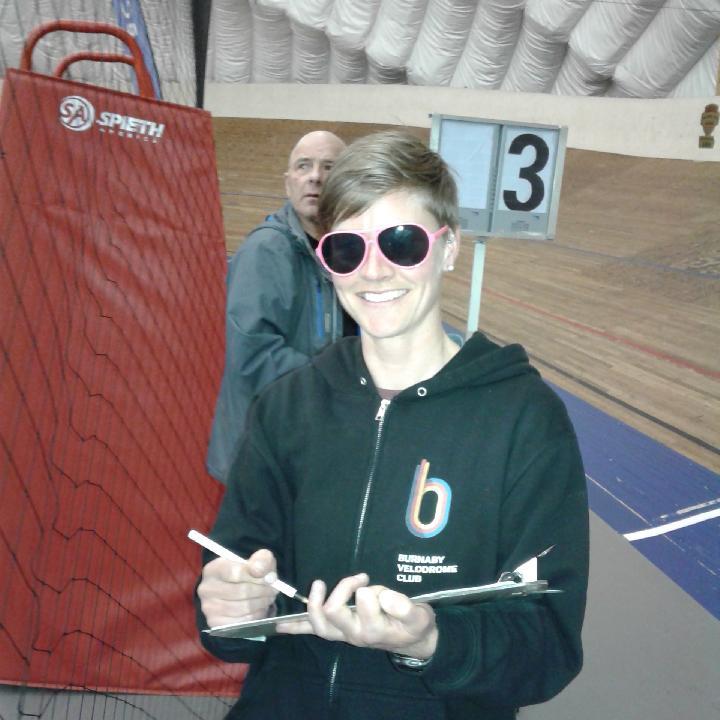 Brendan Cowley:
Years riding: 9
Accomplishments: I have raced several national championships on the track and cyclocross. I currently race cat 1 on the road for a national trade team.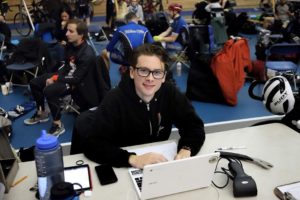 Julian Base:
Education: Fanshawe College Construction Engineering Program Graduated 1992
Years Riding: 34 Years of Bike Racing Experience starting from B.M.X. to Track cycling and Road racing with a side track to mountain biking.
Coaching Experience is drawn from years of coaching riders and alpine skiers. Over 20 years of coaching experience from beginner to elite riders.
Accomplishments: Most proud of my "Funniest Rider 1992" award, Also too old to remember my results from the '80s and '90s!
2008 B.C. Track Champs Elite, 1st Points Race, Sprints, Keirin and Omnium
2011 National Masters Track Champion Master "A" Scratch Race, Points and Keirin.
2012 World Masters Track Championships Manchester U.K. Age 40-45 , 5th Place Scratch Race,
2nd Place Team Pursuit(test event)
2013 World Masters Track Championships Manchester U.K. Age 40-45, 8th Place Pursuit
Adam Reddy:
Years Riding: 10
Accomplishments: Adam has competed at the junior Pan American track campionships as part of the national team in 2012. He was part of the elite national championship winning team in 2013. He is currently racing for team Alete FLC.
Kirk McDowall:
Education: UBC Engineering
Years Riding:20
Accomplishments: 2016 National DH Champion, UCI World Cup competitor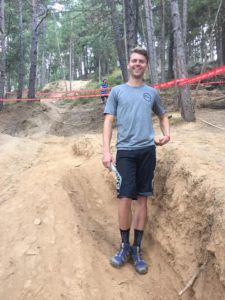 Zoe Saccio: 
Education: SFU Gender, Sexuality, and Women's Studies
Years Riding: 4
Accomplishments: Crusher of keirins and candy bars. I have hit many sprint podiums, and taken the W in keirins, chariot races, and most recently, a match-sprint tournament! When I am not at the track, I race crits and give a lot of awkward high-fives.