COVID-19 Phase 3 "Back on Track" Plan
This fall the Burnaby Velodrome Club will transition to the COVID-19 Phase 3 "Back on Track" plan.  
Whether you are an old trackie, or just "track curious" we have something for you this fall. COVID-19 has allowed us an opportunity to rethink track cycling in BC, and you just might want to look into this.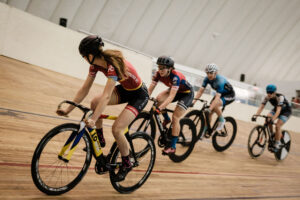 Here is what is Back on Track 
Try the Track, Learn to Ride, and Learn to Race programs:

This year will be a September to remember with more sessions for new riders than ever before

.

You should be able to move from newbie to an appropriate category

based on fitness and skill before October training sessions. These are fully coached sessions

so there is always someone there to help you learn more and master new skills.

BIPOC

Youth Program:

 

In recognition

of our changing environment, this program i

s

 open 

to

 Black, Indigenous, and People of Colour

under the age of 19. These are coached sessions on late Friday afternoons. The BVC has created an opportunity for local minorities to learn a new skill

and challenge themselves to leave their mark in cycling history.

 

Women's 

Try the Track/

Learn to Ride:

 Starting Sunday, October 4th,

at 10 AM, the BVC has opened up

6 weeks for a women's only session

.

 

Bring a friend, get

coached, and

, 

enjoy the track. Come to one session or plan

on coming to them all. You will be coach supported all the way so you can reach new heights in your cycling.

Group Training sessions. (pending final approval):

 Using the cohort model 

and caping participation 

for 

each

 

block. R

iders can expect to get the best local training

 to up their game

.

 

This fall our 

coaches

 include: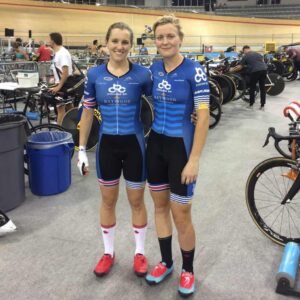 Group 

Racing (pending final approval)

: 

Again 

u

sing the cohort model 

and categories riders will be separated and race with their category within their cohort every other week.

 

Timed events and Power Athlete events:

 For 6 weeks this

fall starting in October

individual races against the clock and power sprinting events will surely

put a smile on your face. You will not want to miss the chance to show

 off the fruit of your hard summer of riding.

 

Youth 

Riding and Junior training (pending final approval):

 Each week we have

 two

 

90 minute blocks set aside for youth and 

junior riders respectively. If you are a young cyclist under 19 years of age we have a place for you at the track. You are at the perfect age to learn how to race and be coached. Ride with other like-minded athletes, and see how your next season will be a success.
Check out the schedule here.
 All BVC programs will be implemented fully respecting the safety requirements set out by the Provincial Health Officer, viaSport, and CyclingBC. The Burnaby Velodrome Club is dedicated to coming up with new options to ignite your fall cycling season.  
Did you know: For the last 23 years the Burnaby Velodrome has supported cyclists from grassroots recreational riders to world champions and this year we will be at it again. That's correct the Burnaby Velodrome is the longest operating indoor velodrome in North America and it is right here in your back yard. 
Come be part of our bubble!