We are open – amidst COVID-19
Hey there BVC Superfans! We're BACK! Yes, you heard that right!
After the abrupt end to programming in mid-March, due to a little global shut down, we are finally starting back up and running – modified programming to members who are certified to ride the track (sorry, no learn to ride at the moment).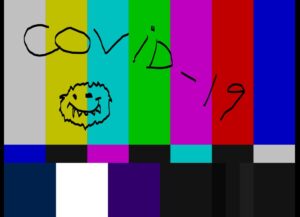 Each participant must make their own decision to determine if resuming participation is in their best interest at this time.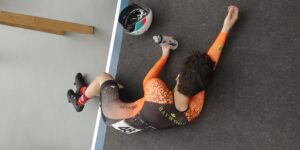 Oh, the fun you have missed!
Should you choose to join us, we require your full cooperation with compliance with our COVID Safety Plan including these rules:
Not attending or visiting the Harry Jerome Sports Centre:
– If you do not feel well or displaying symptoms of COVID-19,
– If you have travelled outside of Canada within the last 14 days
– If you live in a household with someone who has COVID-19 or is showing symptoms of COVID-19
Washing and/or sanitizing hands after entering the facility and before participating
Bringing own equipment including a water bottle and hand sanitizer
Complying with physical distancing measures at all times and instructions by the track attendant
Avoiding physical contact with others (shaking hands, high fives, etc.)
Leaving the field of play as quickly as possible after your session finishes
Before signing up via the membership portal, members wishing to attend a velodrome session, must:
Mondays: 6-7:30 PM, 7:30-9 PM
Wednesdays: 6-7:30 PM, 7:30-9 PM
Fridays: 6-7:30 PM, 7:30-9 PM
Saturdays: 3-4:30 PM, 4:30-6 PM, 6-7:30 PM
If you have any questions, please get in touch with us!