RIP Kelyn Akuna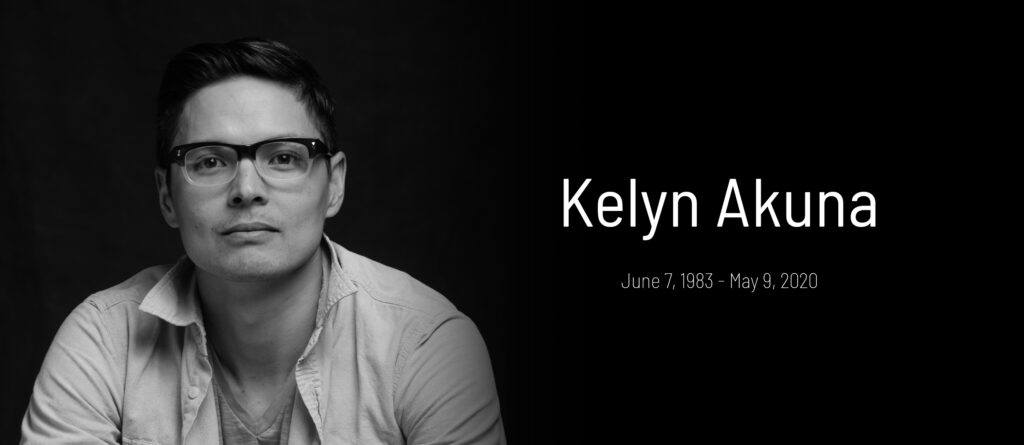 The Burnaby Velodrome Club is first and foremost a community. A community that's come together over our shared love of track cycling. It's with deeply heavy hearts that we want to acknowledge the passing of a dear friend to the Burnaby Velodrome and it's members.
On Saturday May 9th, 2020 we lost Kelyn Akuna.
Kelyn dedicated himself to the growth of the track cycling community. It's the Burnaby Velodrome that brought him to Vancouver to begin with, even if it was the sweetness of maple syrup that convinced him to stay. We'd like to thank Kelyn and his family, Tara and their two boys, for everything they've done to grow our community here in Burnaby and the lower mainland, our community would not be the same without Kelyn's influence on our boards. Our hearts go out to Tara and their children in sympathy for their loss.
Part of Kelyn's legacy to the Burnaby Velodrome Club includes running our last editions of Four-Day races over boxing week, the Aboriginal Youth Cycling program, the Feature Friday Night series and helping to create the pioneer edition of the Western Track Challenge; the Cycling Canada sanctioned race weekend to develop and ready young cyclists to compete on National and International stages.
But Kelyn's personal legacy is evident to everyone lucky enough to have turned the pedals with him: his enduring kindness, selfless work ethic and tenacious smile. He showed his excitement and dedication to growing our community at every opportunity. The stories we've heard this past week of late night gym sessions, one on one advice, enduring and meaningful encouragement, all illustrate the rare kindness and generosity that Kelyn offered at every moment.
The last event that Kelyn organized in Burnaby, the Western Track Challenge encapsulates what he meant to us. He organized a well oiled race-machine to expose Youth Cyclists from Western Canada and the Pacific Northwest to high caliber racing and professionally run events. But outside his dedication to the quality and execution of the event, he was secretly losing sleep and crafting the medals awarded during the event. To stay within budget he made them himself: cutting, sanding and printing every single medal. He took it on himself to offer something really special as a reward for the athletes hard work during the race, to create a real memories for it's participants, with hope to keep them coming back.
As Kelyn said himself:
I have found that sports, as with many things in life, aren't supposed to be easy; it is the challenge of excelling that pushes us to achieve greater feats. It is in the struggle to achieve that we discover who we are and the great things we are able to accomplish. Throughout my time as an athlete cycling has been an outlet for me to discover myself while, at the same time, forge lasting friendships and see the world.

Ride with us, push yourself to achieve, and see where it takes you.
We lost a great human being and friend, we will miss you most dearly Kelyn, Ride in Peace.
A fundraising page has been created to help Tara and their children through this difficult time. Please consider donating: https://www.gofundme.com/f/646wku-kelyn-akuna-memorial-fund