B5 – Normand Richard
Name: Normand Richard
Bike check after arriving in T.O. for National Championships in 2018#questionablebehaviour tour.
Bike: Second-hand aluminum BMC TR02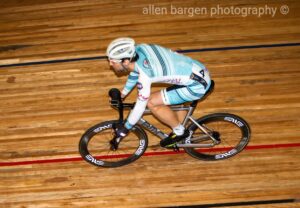 Photo Credit to https://www.allenbargen.com/
How long you have been riding road/track / Burnaby Velodrome?
My first learn to ride was under the guidance of BVC legend Brendan Cowley at the end of the 2017 summer. However, I have been riding road since about 2009.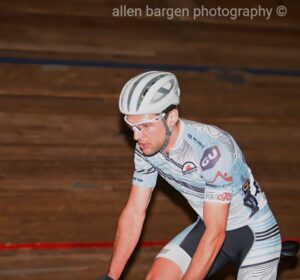 What are your goals?
As cliche, as it sounds my #1 goal, is to have fun. Track racing can hurt quite a bit and requires a time and effort investment so if you're not having fun stop and go find something else that you enjoy doing. The racing and the training part (i.e. moto madness) itself is type 2 fun, but the "shooting the shit" and trash-talking in the infield is type 1 fun.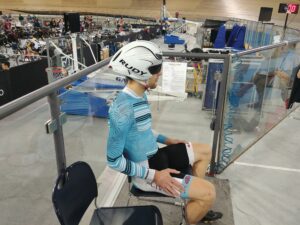 2018 National Track Championships – Individual Pursuit – Focus time!
Something funny about your experiences on the bike or at the track, or how you got into track riding?
After a somewhat disappointing season where I considered quitting cycling, my partner kept suggesting that track cycling may suit my more "powerful" body type.  I bought a used track bike without even know how to ride the velodrome, so I was committed. I loved it instantly. The take-home message here is that your wife/partner is always right!
What do you do outside of riding?
I find human physiology interesting, so I read a bit about that. I also quite enjoying backpacking and hiking with my partner.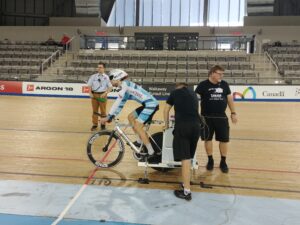 2018 National Track Championships – Individual Pursuit