B5 – Neil Salway
 Name: Neil Salway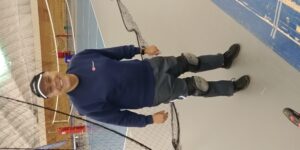 Neil is always ready and willing to help out. Leading a group on the track or fixing the track he always has a smile.
Bike: 2008 Fuji Track Pro
How long you have been riding road/track / Burnaby Velodrome?
I bought my first road bike in 2004 for my 50th birthday. Shortly afterwards I joined the Vancouver Velo Vets club. I've been a BVC member since 2007. I started gravel riding in 2018.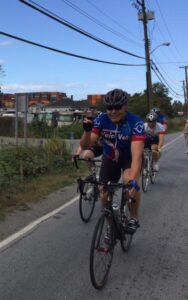 What are your goals?
I'm not much of a competitive person so I don't race (although I've dabbled in a few friendly events). I ride simply for fun and fitness.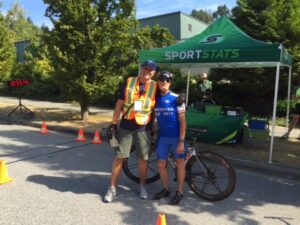 Volunteering at the Masters 55+ games
Something funny about your experiences on the bike or at the track, or how you got into track riding?
Not long after joining my road bike club, I learned about the velodrome. I attended the 6-day event in February 2007 with a friend and that was it – I was hooked on track riding. I had completed my Learn to Ride, bought my first track bike and was a BVC member by the end of April! I've never looked back. My most memorable event was several years ago when I blew a tire at 35 kph on corner three during the warmup. I managed to keep the rubber side down and not take anyone out. As I was in the straightaway, former track attendant Mike R. came running towards me while smiling and yelled: "Nice save!". I think he was impressed.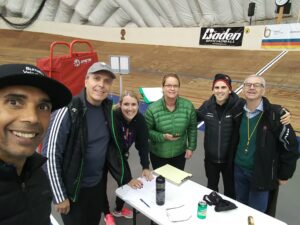 Neil helping out at Bare Bone Memorial race weekend – Nov-2019
What do you do outside of riding?
I started weight training over 40 years ago and still continue quite religiously. I used to do both inline and ice speed skating. Most recently I started indoor rowing.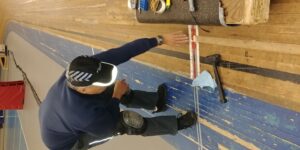 Neil supporting the cause by volunteering time to maintain the track.