B5 – Mark Butschler
Name: Mark Butschler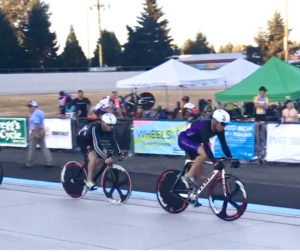 Bike: BMC Track Machine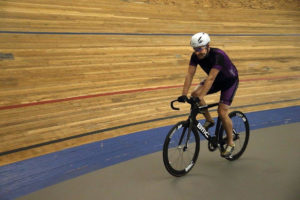 History of riding: Been riding since the 80s. Got heavy into road, tri &Mtb while working summers in Kelowna. Raced Half & Full Ironmans in 2000s. Coached triathletes in the late 2000s. I started riding track in 2000 in Victoria.
Got into track cause buddies, Keith Bruneau & Dale Marat told me I was a classic Gear mashing triathlete, that had no idea how to spin. True, I just pushed the biggest gear to could. Track riding made me a better all-round athlete & rider. Those early years included a few Master National Medals.
Goals: stay fit and enjoy riding my bikes. I hope to ride Masters Worlds in the next couple of years.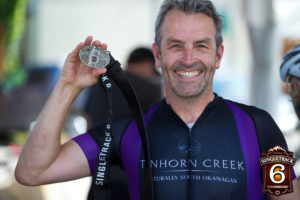 What do I do outside of track cycling? Spend time outside of riding, doing more riding, true ADAD when it comes to riding. I riding multi-day MTB races, Gravel Fondos. But seriously I spend my days sell and talking about wine, as the Brand Ambassador and B.C. Sales manager for Tinhorn Creek Vineyards.