Parent & Youth Try the Track, Holiday Style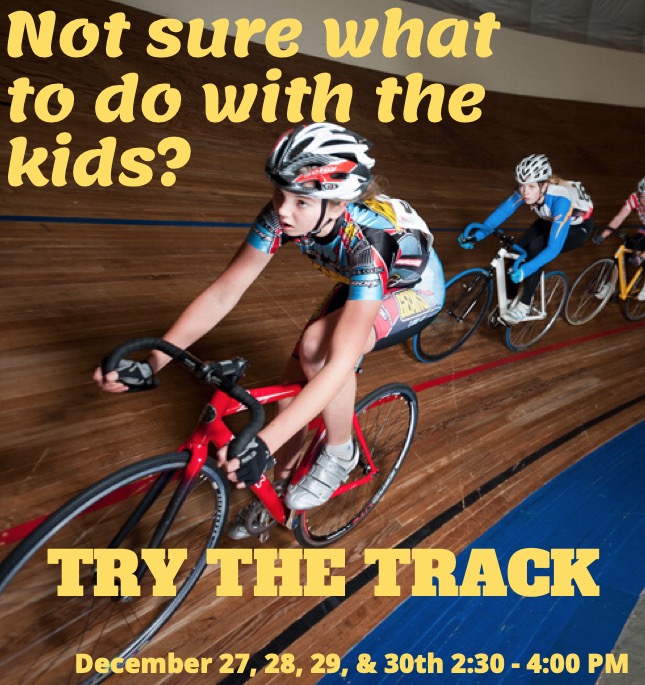 Looking to get a heavy dose of activity over the Holiday break without a heavy dose of rain? The Burnaby Velodrome Club has Try the Track Sessions each day December 27-30th. There isn't a better way to try out an Olympic Sport than at Track Cycling's only indoor facility in Western Canada.
This isn't just for adults either! Parents are encouraged to come and try the track together with kids, whether as a parent child combo, or small groups of adults, kids and whoever is excited to try riding the boards at Burnaby. The Velodrome is a short drive away on Barnett Highway overlooking the beautiful Burrard Inlet.
Our Parent/Youth Try the Track sessions are coached, 1.5 hours long, and ensure that kids (11 and older) can come into the velodrome with little experience and leave confident in their ability on a track bike. It's also a great physical activity to get bodies moving during the Christmas break.
What you need to know:
Dates Available: December 27, 28, 29, 30. Parents can register their kids  for one, or all four sessions.
Time: 2:30PM-4:00PM
Kids ride for Free! (Must be 11 years or older.)
Track Bicycle and Helmets are provided!
Parents much pre-register their kid(s) – Sign Up Online Here – space is limited.
A Parent/Guardian must sign a waiver (at the track)
What to bring to the velodrome:
Tights, Track Pants, Shorts, Running Shoes, T-Shirt, Hoodie.
Bring a water bottle (we have a fountain ready to refill bottles all day), and a snack (Christmas cookies are very welcome).
After the courses, all participants are ready to to attend sessions on Mondays from 4:30-6:30 PM as part of our Beginner Junior Club Rides.
Feel free to contact [email protected] for more info.