9 Reasons to Train at the Burnaby Velodrome Club
What's missing in your Winter Training program? It's the track. Yes, we're slanted (at 47° even..) in our opinions, and we'd like to convince everyone to be a full on Track Cyclist. But if we can't convince you of your desire to pick up the track full time (we are going to keep trying to convince you) we want to make sure you're aware of the benefits riding the track provides your 'regular', summer season of riding.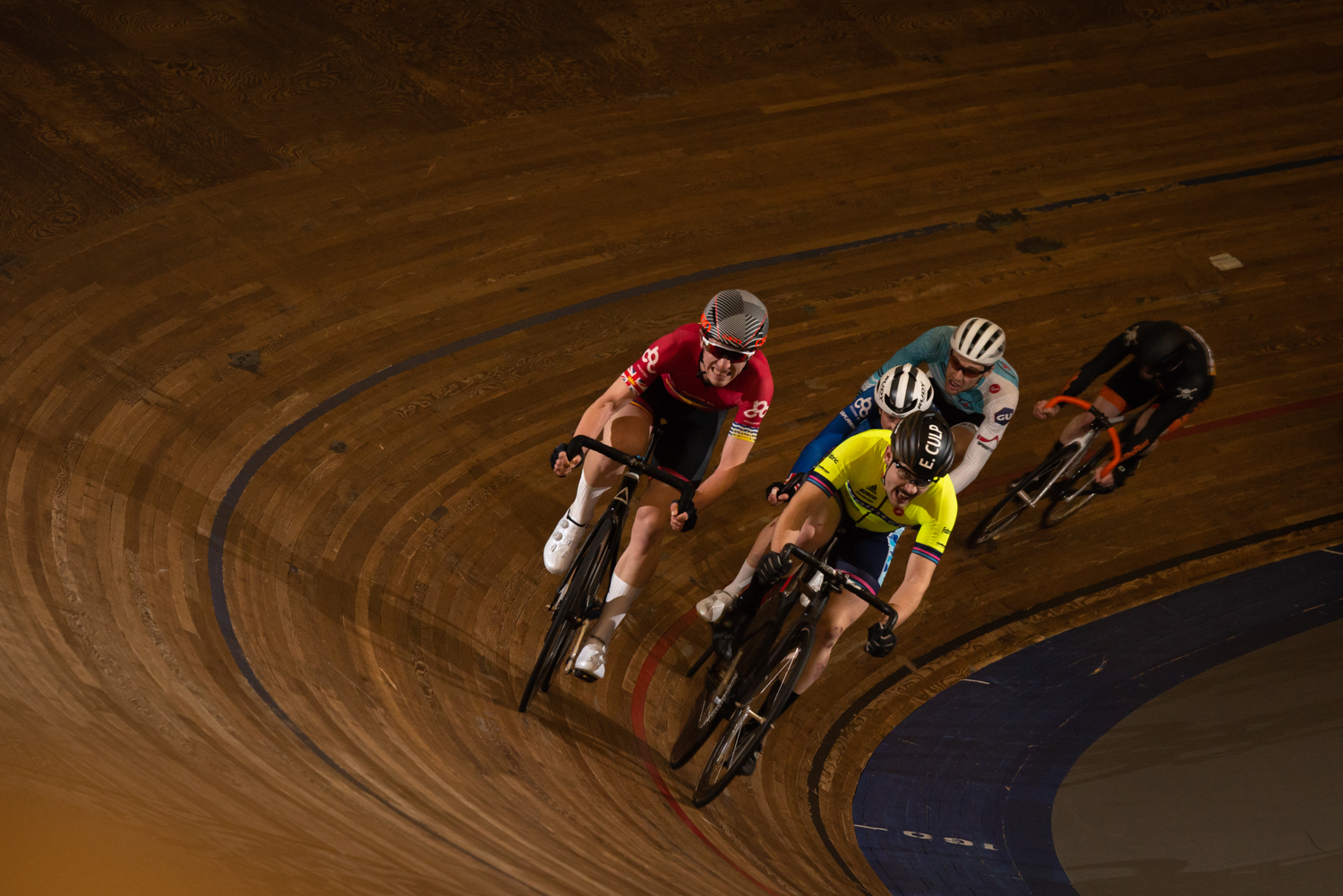 We know the internet and cyclists love a good list, so we're giving you the top 9 reasons training at the Burnaby Velodrome Club benefits your sunny-season rides
1: It's Dry. Are we being obvious? Yeah, probably. But seriously, it's dry. We understand every road-cyclists desire for Spring-Time getaways from the cold, wet, grey skies of Vancouver's Winter, making plans to head south for warmer climes and tan-lines. With dry training times all week and Friday Night Racing, road cyclists can train all winter without ever riding in the rain. If you're not sure of the benefits of training in dry conditions, on top of the safety of dry riding surfaces, there's also less risk of weakened immune systems in cold, damp conditions. Catching a cold will almost always set your training back. It doesn't hurt that a full fledged Track Pass and Racing Pass will still cost you less than your 10 day-stay somewhere warm, sleeping in the closet of a shared Air BnB.
2: It's fast, if you want it. Missing from many cyclists winter programs are injections of speed and accelerations. How many times have you shown up to Escape Velocity's Spring Series to suffer while accelerating from corners or responding to attacks? Traditional winter rides focus on Long, Steady, Distance rides often leaving cyclists feeling flat come early racing starting them on the back foot. Friday Night Racing and the Workouts feature short, hard, intense efforts to keep your legs ready to respond when the road season starts. Key to this, is that they don't over-do it. Short hard workouts make sure you're getting your dose of intensity, but without pushing you over the edge.
3: The Burnaby Velodrome Club, is a Club! Many cyclists that come to the Velodrome in the Winter are already members of a cycling club or team. But by joining the BVC you're adding to your network of friends to ride with in the Winter.
BONUS: you're never mad at a teammate or friend who's winter fenders just aren't long enough.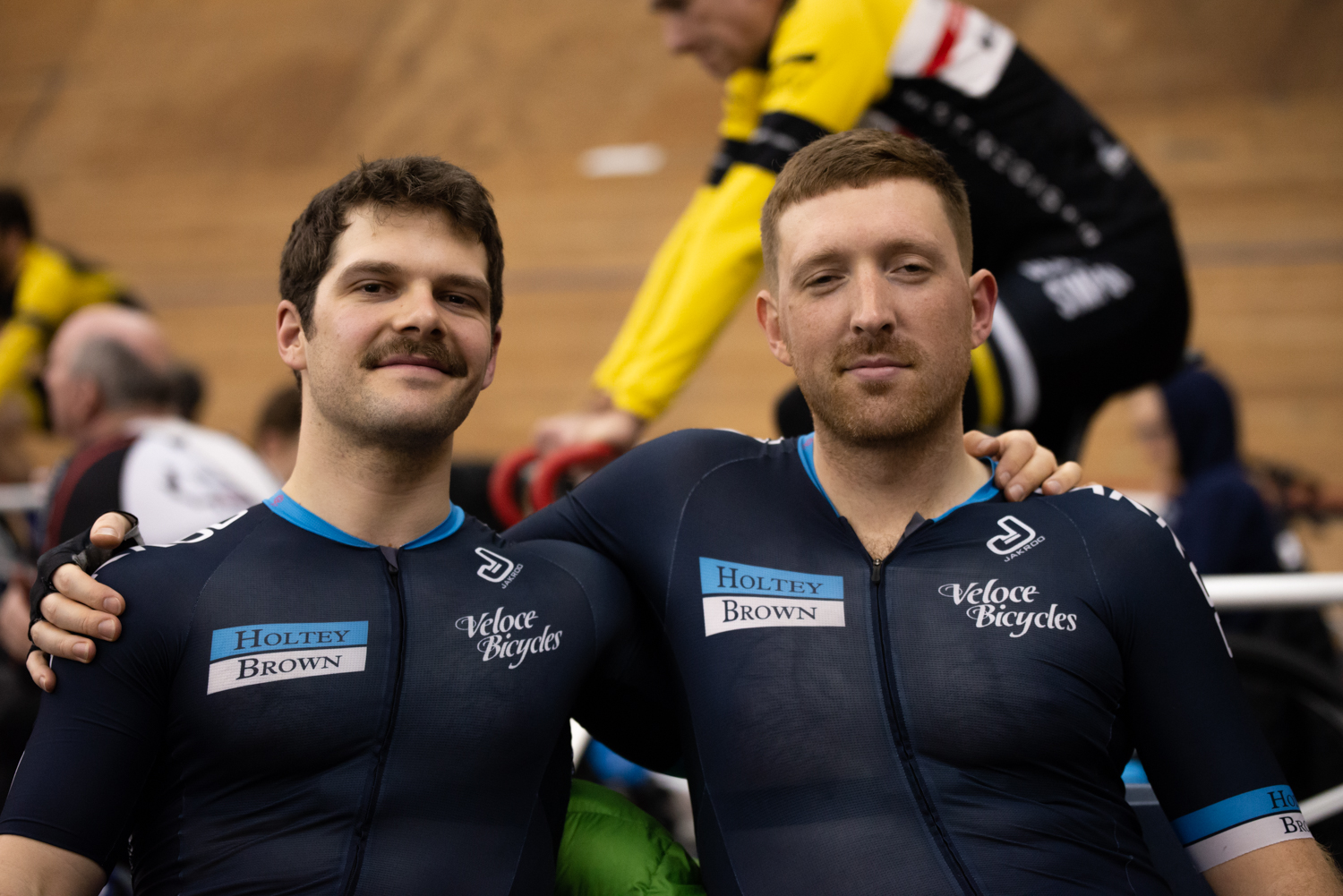 4: Motorpacing. This isn't exclusive to the winter. And possibly one of Vancouver cycling's best kept secrets. But the Burnaby Velodrome Club has an electric motorcycle to run Keirin races and Motorpacing workouts, and that motorcycle has a HUGE draft. The moto is featured throughout workouts in the winter, but also during the summer season. What better way to kick up your speedwork before BC Superweek.
5: Racing. Yeah, we already said it's fast. But a huge part of the enjoyment of weekly racing is pushing yourself against the cycling community. Stalwarts of the BVC routinely head out to Escape Velocity's WTNC Crit Series (BVC President Hans even outright won his category for the 2019 season!) for that same reason. But you can help your friends pin their skinsuits each week at the BVC as well.
6: Track Bikes are Cool. Come on. You know it's true. N+1 might be the only unwritten rule that nearly every cyclist actually agrees on. The sweet thing about track bikes? They last forever. No weather, no potholes, less drivetrain to wear out, fancy paint-jobs don't face rocks on the downtube. Yes, we're saying getting to invest in a sweet, sweet Track Bike is definitely one of the reasons training on the Velodrome is cool.
7: Skills. Specifically, bunch racing skills. Even if you're just doing weekly workouts, the track values pace lines, pacing, exchanges and riding in close quarters. The uninterrupted riding surface of the track means you can safely, consciously ride closer to the rider in front, or beside you! If you are doing weekly racing at the Velodrome, you'll get very comfortable with how close you can overtake riders in a sprint safely, it turns out, it's very close!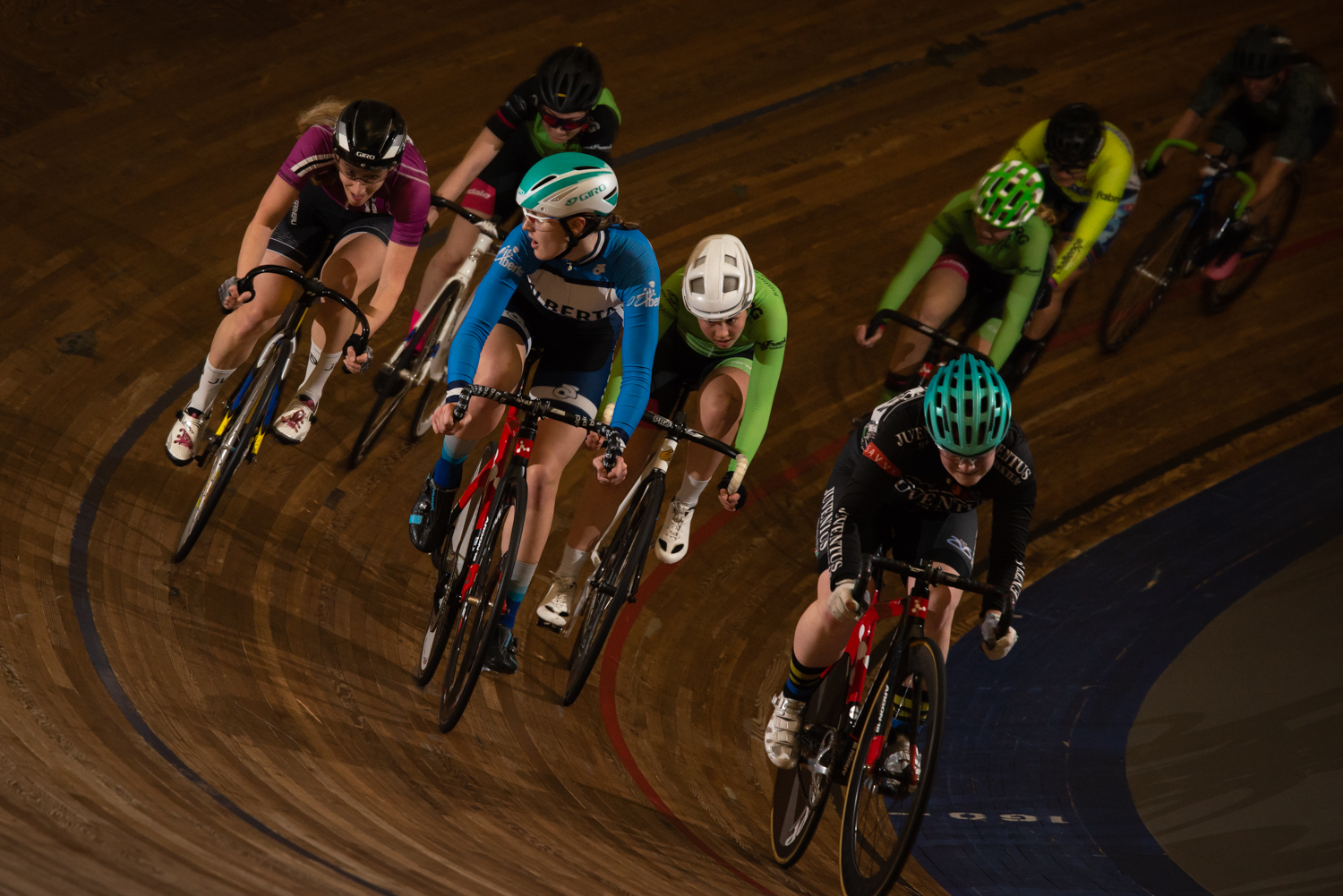 8: Consistency. Perhaps one of the part-time cyclists biggest challenges is consistent training. If you practice your sprint once every 3 months, you're not likely to be the world's best sprinter. If you're doing short, often sprint finish races every Friday in the Winter and Spring your legs will be familiar with the sensation and your brain can put together the tactics for it out on the road. The same goes for the workouts. If you only get quality work in on the weekends with nice weather throughout Vancouver Winters… You risk not getting in any quality work! Having several evenings you can plan around riding with friends or teammates, in a dry, safe environment every week means you have a fun, regular environment to make the most of your training.
9: Leg Speed. Our last, perhaps most obvious benefit to your sunny (and even shoulder-season cyclocross) season riding is the leg speed benefits of riding on the track. Riding a fixed gear means choosing the right size gear for the right race. But generally speaking track racing at the pointy end can feature sustained periods over 125 RPM and in races and workouts athletes will regularly sprint to over 165 RPM and back. Wait, why does this matter to you? If you're a CX racer, or heavy into crits you're familiar with accelerating out of corners. If you're constantly in a big, heavy gear out of those corners it's going to add up, fatiguing your legs towards the end of your race. If you're a climber you should be familiar with Chris Froome's now famously furious spinning attacks, legspeed seems to work out alright for him!
So it's okay. Even if you don't want to admit to being a full on Track Cyclist, riding the track is going to make you a better rider off the track. If you don't like our reasons, we're just going to name drop some big-time successful athletes on the road, cyclocross (and the track) right here for you to consider training over the winter:
Marianne Vos, Eddy Merckx, Bradley Wiggins, Mark Cavendish, Geraint Thomas, Al Murison, Elia Viviani, Theo Bos, Tyler Farrar, Taylor Phinney, Connie Carpenter, Laura Brown, Steph Roorda