Flying Gorilla Academy Sprint Night
The first Friday Night Sprint Tournament presented by the Flying Gorilla Academy is in the books. 8 riders took place, each doing a flying 200, and were then placed against riders of similar times. Each rider got four rounds of sprints in. 
The next night is set for June 1. This is open to all abilities, including Novice riders. We had one novice this time. Huge congratulations to Sarah GN for not only doing her first ever flying 200, but also going 3 tenths of a second quicker on her second effort.
Thanks to Keith Bruneau, Flying Gorilla Academy founder, for putting this on. See you next month.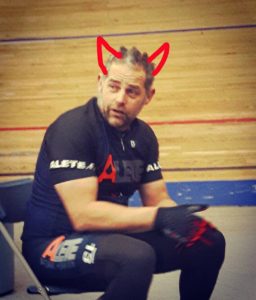 200m
Tyler Davies – 11.69
Rob Gooch – 12.22
Hans Loeffelholtz – 12.82
Michael Cooper – 13.05
Cormac Chui – 13.32
Tom Baker – 13.87
Sage Deluce – 13.93
Sarah GN – 16.58 and 16.29