Friday night racing director's race report
The race to be our BVC winter series champion is on!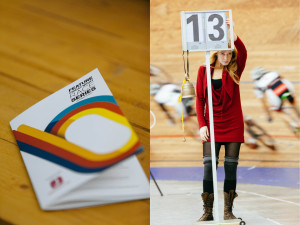 Trek Red truck's Dylan Davies has powered to a 12 point lead over second place with just a few weeks left in our series. Nipping at Dylan's heels are the hungry trio of Adam Reddy(Alete- Fort Cyclery), Michael Wegner(Power2max), and Cam Fitzmaurice(Tag Cycling) all within just 2 points of one another!  We have had some very exciting A racing with huge attacks from many of our A riders. We even had a visit from Portland's legendary Zak Kovalicik (Black lodge cycling) just before his successful stayers campaign this season. Our Friday night during the bare bones weekend will see the return of our out of town riders and heavy hitters all looking to score big and win the series.
The race for the jersey in the B group is just as exciting with large fields and another tight race for the jersey. Gastown Cycling's very own Derek Ulrich has emerged the leader with just a 2 point lead over Jeff Wallace. Kane Tchir rounds out the top 3 just 4 points behind Derek Ulrich. Will some one come up and upset the trio to take the overall? Only the next few weeks will tell.
Who will take the women's B jersey? Early in the series young powerhouse Maggie Coles-Lyster (Tag Cycling) scored big before heading to Belgium to race at the cyclocross world championships. We have seen the gap coming down with local rider Rachel Canning (Continental Crit Nasty) looking to content for the overall. Unfortunately we saw a nasty crash which took out contender Jennifer Gerth (Continental Crit Nasty) for a few weeks of the series. We have seen lots of out of town racers during the series and hope for more during our Bare bones weekend.
The C group has been hotly contested with newcomers Dylan Wiwad(Gastown Cycling), Adam Holcombe(Gastown Cycling), and Michael Munro blazing to the top. These guys might be considered "new" on the track but they are not new to going fast. The Fall series champion youngster Tyler Davies (Tag cycling) is just 9 points off the podium in fourth place. We have been happy to host many junior riders from across the province and as far as Alberta during this series. The C women's group is anyones battle with our fall series champion Jennifer Killam (Gastown Cycling) battling newcomer Tegan Cochrane (Tinhorn Creek). Early on we saw Fiona Vernon taking big points, and last week we saw a shake up with many of Alberta's provincial team riders scoring. We are in for an exciting last few weeks of racing!
The Novice category has seen new faces as we have riders graduating from our learn to race program into the race. We have also seen lots of our novice riders earn their upgrade to race with the C category. The top two riders have earned their upgrade with consistent speed, tactical, and safe manoeuvres.
We will have no shortage of exciting racing over the next few weeks with our Bare bones weekend and the concluding weeks of the series. With junior athletes gearing up for national championships in April we will see power house riders from the dEVo pb Fortius cycling program/ Cannondale pb Fortius, Tripple shot cycling team, and Dr. Walker cycling team in full force. Everyone is in pursuit of our Jakroo champions jersey. Good luck to all who are competing and thank you to all of our sponsors who make this all possible.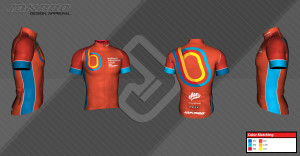 For those wishing to register for Bare bones weekend please email [email protected] for early bird pricing which ends on Sunday February 14th at midnight! You can still register day of for those who are unsure of their schedules. Happy riding and see you all at the track!