The race is on in ...



Raffle Winners
Thank you to everyone that purchased raffle tickets at or before the Burnaby 4 Day. Proceeds from the raffle directly benefit programs and events at the Burnaby Velodrome, a non-profit society. So, without further adieu, congratulations to the winners:
Learn to Ride Package
Canadian National Team Jersey signed by Women's Team Pursuit Team
Angela Kendall


Felt TK-3
Jessie Wagman


Tinhorn Creek Vineyards Weekend Getaway
Ken Robb
For Spectators
4 Days of Burnaby
from
duePinlac
on
Vimeo
. Get excited! The Burnaby 4 Day is the pinnacle of racing at the Burnaby Velodrome. Our annual winter event attracts some of the best cycling talent in the world and this year's competition is no exception. Join fans as we witness: Tour de France stage winners, Olympic medalists, Pan Am Champions, and National Champions from all over the world take to the boards of Burnaby, Western Canada's only indoor velodrome. More than just a bike race, the Burnaby 4 Day is also a celebration of cycling culture. And what celebration would be complete without great food and beverages. Local food trucks and a craft beer festival will round out this year's festivities.
When:
December 27th-30th, 2014; Amateur racing at 4:30, show starts at 7:00
Where:
Burnaby Velodrome
Burnaby Velodrome Club Harry Jerome Sports Centre 7564 Barnet Highway Burnaby, British Columbia V5A 1E7 Additional parking can be found across the street adjacent to Kask Brothers or one kilometer east along Barnet Highway at the Mountain Air Bike Park.
If you'd like a printable map and directions to the facility then please download our
printable one pager
. It includes directions written by a local, a couple of maps and of course a picture of the facility.
View Larger Map
Children 12 and under are FREE
Tickets purchased after December 17th will be held at the Admission table.
Connect with us on
Facebook
or
Twitter
to get the most up to date information.
Kiddie Kilo
The kiddie kilo is a fun, two lap, event held for kids of all ages and abilities. Training wheels, tricycles, and push bikes are all welcome. So come out on Sunday December 28th and Tuesday December 30th, and put those holiday wheels to use.
Race It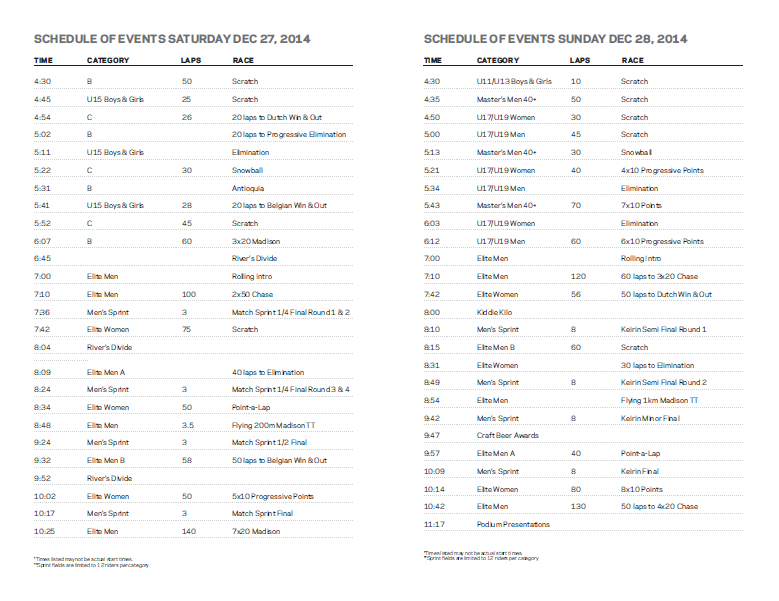 Schedule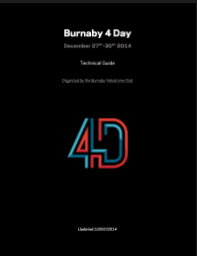 Tech Guide
We're sorry registration for this year's event is now closed.